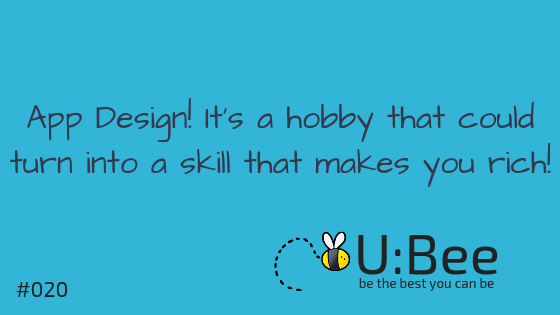 Can you imagine life without the apps on your smartphone? They have become such a part of our everyday life, it's hard to imagine studying, travelling or day-to-day life without them. In real terms, they are actually a very recent addition to our lives. But their impact has been astounding.
So what is a mobile app? A mobile app or mobile application is a computer program or software application designed to run on a mobile device such as a phone/tablet or watch.
Apps were originally intended for productivity assistance such as Email, calendar, and contact databases, but the public demand for apps caused rapid expansion into other areas such as mobile games, factory automation, GPS and location-based services, order-tracking, and ticket purchases, so that there are now millions of apps available.
Apps are generally downloaded from application distribution platforms which are operated by the owner of the mobile operating system, such as the App Store (iOS) or Google Play
How many apps are there? Can I put my app on there? There are two main platforms to download apps to your phone – Google Playstore and the Apple Store.
With around 2.8 million apps on Google Playstore and another 2.2 million available on the Apple Store, it looks like the market for apps is pretty crowded but there is always room for more and who knows, your App might be the next best seller!
So why would I start app design as a hobby? It's really interesting! Imagine you think of the next big app and millions of people use your ideas on a daily basis! Even if your app never gets launched it's a great way to learn about technology and coding.

So what are the most popular apps in the Google Play Store?
Facebook with 4.119 billion downloads
Facebook Messenger with 3.408 billion downloads
WhatsApp with 2.979 billion downloads
Instagram with 1.843 billion downloads
Skype with 1.039 billion downloads
U:Bee Online is a licensed AAP (Approved Activity Provider) for The Duke of Edinburgh's Award.  Achieve your Bronze Duke of Edinburgh's Award or Silver Duke of Edinburgh's Award by completing the Volunteering, Physical, Expedition and Skills Section of your DofE Programme.    
Looking for DofE skills section activities?  Choose one of the U:Bee Online DofE skills section ideas, to complete your 3 month or 6 month skills section, for your Bronze Award or Silver Award and receive your Certificate and Assessor's Report. 
Find Skills Section Courses at www.ubee.org.uk