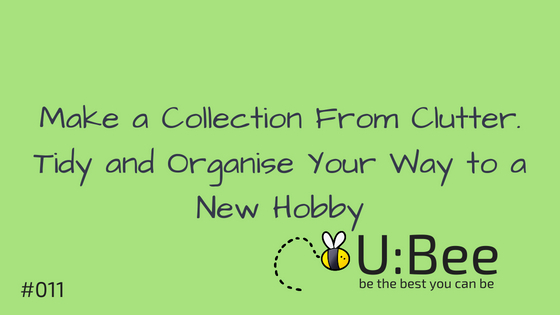 From postcards to thimbles to salt & pepper shakers, the seeds of an unintentional collection could be right under one's nose. According to a recent Nielsen survey, one in 10 collectors developed an interest in the hobby by slowly acquiring items over time, and only later decided to establish their own showcase collections.
"My enthusiasm for collecting began as a child with the inexpensive cars my mother would buy me as a treat during trips to the market," said Bruce Pascal, owner of the legendary Hot Wheels red-lined Beach Bomb, valued at £72,000 at a recent collector's convention. "When I became an adult, I rediscovered these long-discarded playthings and grew to appreciate the artistry behind them."
Each year, collectors like Pascal gather at conventions nationwide to show off and trade their precious items. Hot Wheels collecting "pros" provided the following suggestions on how to create amazing collections. These tips are applicable not just for die-cast vehicles, but for virtually everything under the sun:
Craft a theme-Whether it's based on size, year, location, etc., crafting a theme will help narrow down the "shopping list" when searching for additions to any collection.
Be picky-It's okay to pass on pieces that aren't necessarily attention grabbers. Waiting for that personal "wow" aspect really helps to give each piece in a collection a unique value.
Become familiar-Re-search the collection before beginning the hunting-and-buying process. The more knowledgeable one is, the better the chance of getting a great deal on the price (as well as better quality on each piece).
Budget, budget, budget-Along with researching the details on each piece, know what others are paying for it and one's own personal budget. Bargaining is allowed with dealers, so knowing the cost breakdown on either side will help to "seal the deal."
So get out the dust rag and start cleaning-there could be many collections waiting to be discovered in the attic alone!
U:Bee Online is a licensed AAP (Approved Activity Provider) for The Duke of Edinburgh's Award.  Achieve your Bronze Duke of Edinburgh's Award or Silver Duke of Edinburgh's Award by completing the Volunteering, Physical, Expedition and Skills Section of your DofE Programme.    
Looking for DofE skills section activities?  Choose one of the U:Bee Online DofE skills section ideas, to complete your 3 month or 6 month skills section, for your Bronze Award or Silver Award and receive your Certificate and Assessor's Report. 
Find Skills Section Courses at www.ubee.org.uk