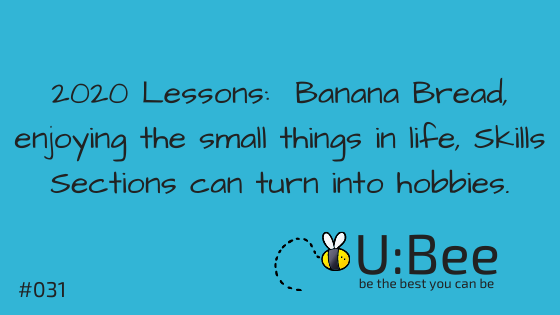 Can you believe it's September already?! I don't know about you but this year has felt like time has stood still and yet it also feels like just yesterday I was celebrating my best friend's birthday back in January and the year has gone by in a blink.
I don't think many of us have still really taken in what has happened with this crazy year of the COVID-19 Pandemic. I chat with friends on Zoom or WhatsApp and we all talk like everything is normal but then we will start talking about a festival we went to last year or a party we had and it really hits home that EVERYTHING has changed this year and life is just so different.
Somethings are going back to normal in everyone's life. For me, I've been enjoying some cinema trips and even had a meal or two out with my family. So those things have been great and they really seem like a moment of just being normal. Then you look in the cinema and half the seats are taped off as not-usable or a waiter brings the food wearing a face shield and you suddenly remember everything is not the same.
But we are getting there. People in my family are back to school and college this week and I have been back at work.
Something I have really taken from the lockdown experience is how doing the small things in life became so important. Did you have the same feelings? Suddenly, making the family meal became the highlight of all our days. More discussion and attention went into the preparation of that meal than ever before! We would be interested in what other people were 'having for dinner'! I don't know if you had the same discussions?
I also noticed that a lot of my family and friends suddenly took up hobbies. Things they had always wanted to do but just never got round to it. Or even new hobbies they had never thought of.
I spent some time researching search terms on Google Trends https://trends.google.com/trends for hobby-related words and some of the items people searched for are really interesting. Do you know that searches for 'learn to draw', went up by five times during the first week of April 2020 compared to before lockdown began? And if you look up searches for 'banana bread demo', were up 500% in late March! So drawing and cooking were certainly on people's minds.
At U:Bee Online we design our courses to help participants achieve the Skills Section of their DofE Award but even when the Section is completed we love to hear stories of U:Bee-ers who decide to keep using the new skills they now have.
Even though I achieved my Dof E a few years ago now, it still surprises me how much I use the knowledge I picked up while completing my DofE.
There is a new Autumn Edition of BUZZ – the U:Bee Online Magazine out next month and we are always looking for success stories to publish! Maybe you would like to be included in the magazine – please get in touch with us! – Emmaline O'Toole, U:BEE Brand Ambassador
If you have any questions, we're available on the LiveChat facility on www.ubee.org.uk
Look forward to hearing from you!
U:Bee Online is a licensed AAP (Approved Activity Provider) for The Duke of Edinburgh's Award. Achieve your Bronze Duke of Edinburgh's Award or Silver Duke of Edinburgh's Award by completing the Volunteering, Physical, Expedition and Skills Section of your DofE Programme.
Looking for DofE skills section activities? Choose one of the U:Bee Online DofE skills section ideas, to complete your 3 month or 6 month skills section, for your Bronze Award or Silver Award and receive your Certificate and Assessor's Report.