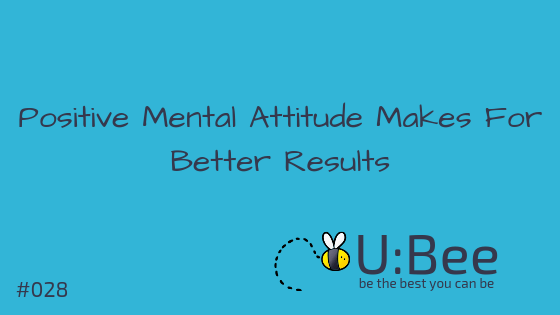 What will give you a positive mental attitude? Do you think you could be positive if you believed there is no such thing as failing? Developing study techniques that work really requires you to have some good knowledge about the past techniques that didn't work for them and how those might be eliminated or changed to be more productive. For instance, if the student has difficulty with time management skills then developing techniques and strategies that manage their time and efforts effectively will only improve the amount of information they are able to retain.
Most students are interested in improving their techniques and habits to improve their grades and decrease the amount of time it takes them to achieve their goals. Though no two people are alike and students must learn what motivates them and how they learn effectively by trying different techniques and strategies. However, all students benefit from getting enough sleep, setting structured study time and fully concentrating on the information.
There are no magic techniques that will help, no pill to take and no study guide that will do the work for students. Learning the techniques and strategies that work best in their current situation will help students develop strategies that improve their ability to enter the workforce, deal with stress on the job and balance work and family responsibilities. These are life skills that follow students for the remainder of their lives.
The skills that must be developed, honed and finished are:
Learning the value of a schedule
How to make every hour count
How to study for lecture courses vs. objective classes (such as maths)
How to schedule your own time to improve your effectiveness but remain flexible
Develop strategies for specific classes that work for you.
Kinetic Learning success is not a mystery, talk to any successful student and you will find that they have good study habits.
Students that achieve good grades in their classrooms apply these study habits to all of their classes. There are certain key practices that make life easier for both the students and the rest of the family when it comes time to study. These habits are important for both a high school student and the college student who no longer lives and works at home.
The first thing that students should do is to evaluate how it is they have studied in the past, what has worked and what has failed. At this point, they can then add new habits that will help them to improve their retention of information and the ability to retrieve it.
Don't study too much at one time. Reading or doing maths problems for more than an hour at a time, without a break, will not be effective. If you take short breaks you can restore your mental energy and increase the amount of material you retain.
Try to study at the same time every day and make it a regular part of your daily regimen. When your body and brain recognizes that it's time to study you are more likely to retain more information and achieve your goals. Establishing the same routine everyday helps you to become mentally prepared, much the same way as your body recognizes your normal lunchtime or becomes accustomed to taking a nap in the middle of the afternoon.
Do not delay study time because you don't like the assignment or think that it's going to create a problem in your day. Procrastination means that you will find any reason to stop doing your work and results in careless work and a significant amount of errors when you rush to make up wasted time.
Schedule the assignments you find either most difficult in or dread doing. When you begin studying or working on classwork you have the most mental energy and it should be expended on the assignments you believe will be the most difficult.
What seemed like the biggest challenge will never be quite so difficult if you know you cannot fail!
U:Bee Online is a licensed AAP (Approved Activity Provider) for The Duke of Edinburgh's Award. Achieve your Bronze Duke of Edinburgh's Award or Silver Duke of Edinburgh's Award by completing the Volunteering, Physical, Expedition and Skills Section of your DofE Programme.
Looking for DofE skills section activities?  Choose one of the U:Bee Online DofE skills section ideas, to complete your 3-month or 6-month skills section, for your Bronze Award or Silver Award and receive your Certificate and Assessor's Report. 
Find Skills Section Courses at www.ubee.org.uk