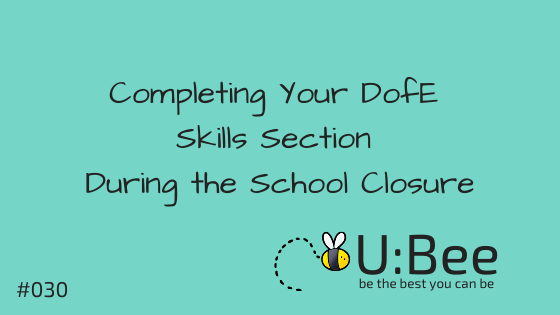 The Coronavirus COVID-19 has affected every part of all our daily lives. We remember the first headlines a few months ago and it seemed to be something that was affecting other countries. As time went on the stories were filling more and more newsfeeds and the virus seemed to be spreading.

We're not going to say that's is easy to carry on with normal life, it's not! Everything has changed, and even more so since we heard that we are now under tighter levels of lockdown here in the UK.

The schools are closed, colleges and groups can no longer open their doors and we are all looking at a period of 'social isolation' in our homes. The more we follow the rules, the slower the virus will spread and the sooner we can all get back to normal life. We are helping the NHS workers who are doing everything they can to help the people with the virus.
We know that the story is really big and everything is the country has changed and sometimes we don't feel able to admit that as individuals we are disappointed that things we had planned for, or enjoy doing have now changed or been cancelled. When you see NHS workers, delivery drivers, supermarket workers, and food producers working so hard to help the country, it can feel selfish to complain about a concert you were looking forward to, which has now been postponed. Maybe you were looking forward to a holiday with your family at Easter and it has been moved to later in the year? Or maybe you were looking forward to your DofE expedition or completing one of your sections?
It's fine to admit you're disappointed about plans being cancelled or changed. It's a normal reaction. Everything will get back to normal in the near future and you will be able to do all the things you had planned.
Before we get to that point in the future, we have to do everything we can to keep active, healthy and busy.

Here at U:Bee Online, we want to help you keep busy and also help you complete one of the sections of your Award! The Skills Section. When you are back at school or college, you will be someway to completing your Award.

We've launched a special 25% discount voucher for the rest of this academic year to help more people complete their skills section.

Use schoolclosure25 at the checkout.
Also, we will be launching regular mini-courses which are free for you to use. They are also free for anyone to enjoy, even if they are not completing their DofE. Please tell all your friends to enroll free of charge for a U:Bee Learners Account and they will be able to enjoy the courses as well.

You can already read the COVID-19 Course we have published which gives you all the facts about the Coronavirus COVID-19 and also lots of reasons why you should stay positive and know that this will pass.

If you have any questions, we're available on the LiveChat facility on www.ubee.org.uk
Look forward to hearing from you!
U:Bee Online is a licensed AAP (Approved Activity Provider) for The Duke of Edinburgh's Award. Achieve your Bronze Duke of Edinburgh's Award or Silver Duke of Edinburgh's Award by completing the Volunteering, Physical, Expedition and Skills Section of your DofE Programme.
Looking for DofE skills section activities? Choose one of the U:Bee Online DofE skills section ideas, to complete your 3 month or 6 month skills section, for your Bronze Award or Silver Award and receive your Certificate and Assessor's Report.