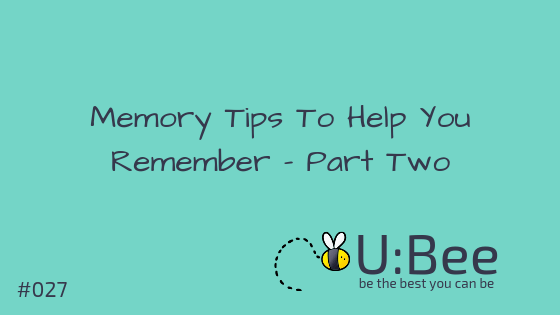 A different twist on this is to first organise the notes into sections that make sense, have patterns, are familiar or other ways that will break the information into patterns. Then follow the steps listed in Memory Tips to Remember Part One.
Some information is better memorised in and out of order and for those facts you might try note cards.
The index cards should be thicker so you can't read through them.
On one side in black ink write the word in all caps. On the opposite side write the concept/definition/idea in lower case letters in another color pen.
Mix up the note cards. Find a quiet place to rehearse.
Spend time testing yourself using the cards. If you answer the questions correctly then put them in one pile, and another if you answered incorrectly and yet a third if the answer wasn't quite right.
Now pick up the cards that you didn't get right and go through them until you have them right. Repeat with the third stack of cards.
Now mix the cards up and repeat the testing from the beginning making the same three piles as you answer the questions.
Rinse and repeat until you get them all correct.
Using note cards allows you to test yourself throughout the day, when you may have a spare minute.
[Read more…]

about Memory Tips To Remember – Part Two